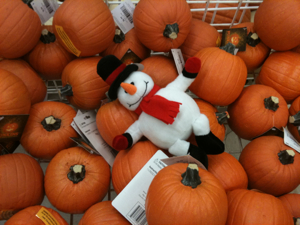 Yes, Â it's been forever since I wrote .. I have no excuses. Â Actually I could come up with a million excuses but, I've simply been distracted. Â Summer flew by and I should touch on some of those details soon.
It's already November and the winter is approaching .. I just can't believe how fast it all goes by. Â I just wanted to write a quick note to let you all know I'm still alive and well. Â I'm going to be spending some quality time in the dentist's chair .. so, pray for me if you will.
If you haven't already found me on facebook please do so. Â I'm on there way too much .. and I share my random thoughts with almost 1400 friends on there. Â Just look up my name and add me as a friend. Â As long as you're not some crazy nut-job … I'll "friend" you.
I've got a lot of catching up to do .. and I will, Â it just seems like I'm running out the door for one thing or another. Â I guess that's a good thing .. right?
Steve