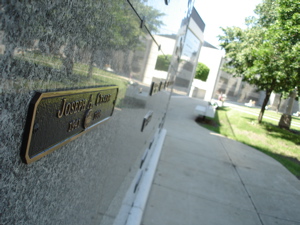 Eleven years ago this very day, my world changed forever. On this very night, I would go to bed knowing my father was no longer alive. My very worst fear had become reality, and things would never be the same. I still remember it all like it was yesterday.
The day started simple enough, I went to help my dad wash his car and pick up some lunch. I remember he was having some chest pains .. but, shrugged it off .. no big deal. He had a doctors appointment in the afternoon so, I figured that they would get to the bottom of things. A little later in the day my mother called and they were going straight to the hospital. It still really didn't hit me .. but, thing were only going to get worse. The next thing you know my dad is surrounded by doctors trying to revive him. He was rushed into surgery as we waited patiently for hours. It was after midnight when the doctors came out and told us he could no longer be saved.
I remember driving my mother and brother home … everyone was in tears. The house never felt so empty and cold. It's still very painful to even write about but, I can't help of think of him .. especially tonight. I remember waking up in the middle of the night .. praying it was all just a nightmare .. but, I knew it wasn't.
My dad was a very special man, most knew that he would give you the shirt off his back. He had a great sense of humor and would be known to pull a good prank or two. We had a lot of great years together, he worked hard and lived the American dream. He ran a successful business for over 30 years only to have his dream taken away from him. There is so much more to say .. it only took me eleven years to write this much. Every now and then I could use his advise. All I can do now is look up to the heavens and wait for an answer …
Steve